Healthcare Google Ads Management Services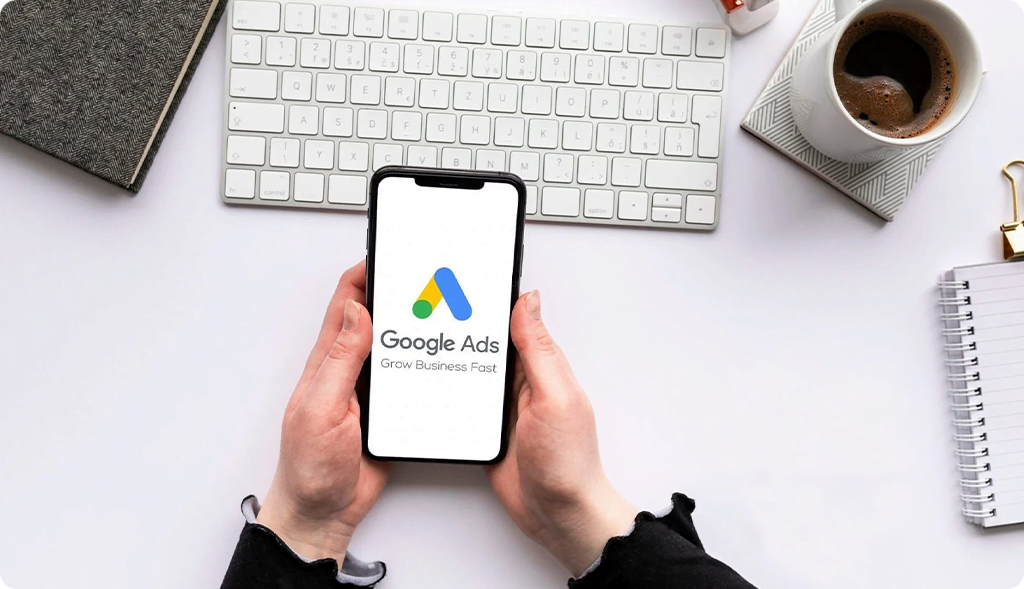 Bringing high-quality leads right to your door With top healthcare Google Ads managemcnt agency
Boost your business with our customer-centric healthcare google ad services
Google Ads Strategies for Multi-Location Ads
Creating scalable campaigns that target multiple locations without compromising efficiency is what we do best. With the help of our google ad service specialists, you can be assured that you are spending your budget wisely through an optimized Google Ads account.
Ready-to-Book Quality Leads
Quality Leads that Convert. Not all leads are the same, and we understand the importance of attracting the right audience. Our healthcare google ad services are designed to drive high-quality leads to your website, increasing the chances of turning them into loyal patients.
Efficiencies Driven by Performance
Performance-driven optimization. We are dedicated to delivering results. Our team constantly optimizes campaigns to improve conversion rates and reduce your cost per acquisition (CPA). We are committed to getting you the maximum value for your investment.
Complete Transparency With Integrated Reports
Transparent reporting for insights. Transparency is a core value for us. With our integrated reports, you'll have real-time access to monitor your campaign's performance. You gain valuable insights into branded as well as unbranded searches, locations and acquisitions.
Partner with us to leverage Google Ads strategies and attract high-quality leads that drive growth for your healthcare business.
Digital marketing campaigns
Our digital solutions offer carefully planned digital media campaigns that are strategically designed to achieve your unique business goals. Whether you aim to drive website traffic or increase conversions, our team will develop and implement effective digital marketing campaigns that align with your organization's goals.
With the best healthcare digital marketing agency in India, you can expect a dedicated campaign manager who will create engaging content tailored to your target audience.
Our team begins by conducting a comprehensive audit of your existing digital channels and assets. Throughout the campaign, we closely monitor and optimize its performance to ensure maximum efficiency. Rest assured, you will receive complete insights into the campaign's progress and outcomes.
Enhance Your Google Ads Experience with MDA
Our Google Ads services are designed to deliver exceptional results by combining human expertise with cutting-edge technology. This perfect blend of human intelligence and digital innovation always drives more leads at a lower cost per acquisition (CPA).
A Multi-Location Account Structure that is Optimized
We optimize Google Ads accounts for businesses with multiple locations based on our extensive Google Ads expertise. This ensures improved efficiency and higher-quality leads. Through centralized search campaigns and smart bidding techniques, we provide valuable data to the search algorithm of Google, optimizing it to generate conversions of the highest quality. In certain cases, campaigns can be segmented by region in order to meet individual CPA goals and meet targeted CPIs effectively.
HIPAA-Compliant Lead Tracking
Our HIPAA-compliant lead tracking goes beyond just capturing information from forms and phone calls. We enable better decision-making by making it easier to connect downstream processes, such as patient outcomes and appointments, with particular marketing activities. In addition to integrating seamlessly with custom CRM systems and patient management systems, our closed-loop system provides comprehensive reporting and insights into the impact of marketing efforts on marketing exposures on a case-by-case basis.
Business-Focused Keyword Strategies
Keywords are the building blocks of your Google Ads strategy. We make sure that we cover the full range of relevant terms. We also ensure that we spend as little as possible on irrelevant queries with the help of in-depth negative lists and optimized match types. By identifying keywords based on user intent, we deliver personalized experiences at every touchpoint, tailored to the patient journey and delivering user-centric content.
Our focus is not just on generating leads but on generating strategic leads that have high potential for conversion and revenue impact. It is our mission to deliver meaningful outcomes to your business by being goal-oriented and constantly striving to achieve our targets.
Making the Patient Journey Better
Unlike other agencies, we don't stop at optimizing pre-clicks. Our team has dedicated resources to optimize the entire experience for patients, which includes landing pages that appear after a patient clicks through to our website, which are designed to drive conversions across a wide range of audience segments.
Funnel-Based Strategies for Building Relationships
A funnel-based strategy is used for complex and high-risk patient journeys, involving remarketing to patients as part of the nurturing process. When we approach the customer experience holistically, we are able to nurture relationships while creating a seamless brand experience at every stage of the customer journey.
Remarketing that is HIPAA-Compliant
Taking time to consider a variety of options is an essential part of our decision-making process. This is why we implement efficient remarketing campaigns through a wide range of platforms to reach hot leads. 
With the help of factors such as duration on page and scroll depth, we are able to create audiences for remarketing that have shown higher engagement levels. By making use of a DSP without restrictions in the healthcare industry, we are able to extend the reach of our campaigns for remarketing, to a broader audience.
Testing is one of the most powerful tools we believe in. Through in-depth copy testing, we ensure that your ads deliver optimal results. By optimizing your campaign's messaging through a high-velocity and granular testing process, such as with (RSAs) or responsive search ads, we maximize your campaign's return on investment for every segment of your audience.
Make your healthcare marketing efforts more effective with our Google Ads services.
Did you know, everyday an astounding 5% of all Google searches are related to health? These statistics are driving hospitals, doctors, and healthcare professionals to rethink their online marketing strategies.
Investing in Google Ads is no longer a luxury—it is a necessity. 
The following statistics speak for themselves:
On an average, Google ads enjoy an impressive 8% click-through rate.

Every month, Google ads generate a staggering 180 million impressions.

An astounding 65% of users choose options displayed in Google ads when searching for healthcare products or services.
By incorporating Google Ads into your healthcare marketing plan, you can benefit in a number of ways:
It is time for you to embrace the power of online marketing and leave your competitors who rely on traditional methods behind you. Become more visible and positioned as a valuable resource in the digital era by engaging with more patients.
People no longer settle for the first link they come across on Google. Ads can help you capture the attention of patients when they are looking for options so you can make sure your practice stands out from the rest.
Get Out of the SEO Struggle:
Getting to the top of organic search results requires a great deal of time and effort on your part. A Google Ads account is one of the simplest and most effective options if you want to achieve quick visibility without having to invest a lot of time and effort into optimizing your website.
Make the Most of Google Ads for Successful Healthcare Marketing
Long Term Marketing Goals And Google Ads
When it comes to achieving your digital marketing goals of connecting with more patients, boosting your online presence, and strengthening relationships with your existing patient base, it's crucial to have a well-planned and long-term strategy. This includes:
Building a strong brand

Creating high-quality content

Optimizing your website for search engines

Using social media effectively
While these long-term strategies are essential, it is also worth considering short-term marketing practices. Keep in mind that Google Ads can deliver quicker results than most long-term strategies, but it shouldn't be your sole focus. Both approaches are important for driving traffic and attracting patients to your practice.
Marketing Budget And Marketing Mixer
Investing in Google Ads requires careful planning, optimization, and a dedicated budget to ensure that you get the best results. It is not a "set it and forget it" strategy. Paid advertising plays a crucial role in your overall digital marketing plan, but it requires additional effort and financial resources to achieve a high return on investment (ROI). Invest in Google Ads if you have allocated the necessary budget and have the resources available to monitor and manage your ad campaigns effectively.
Google Advertising Isn't The End Point
While Google Ads can bring in quick traffic, it is really important not to rely solely on paid advertising for your healthcare marketing. Traditional marketing techniques like patient referrals, press releases, and print or media advertising should also be part of your marketing mix. By combining both paid and traditional marketing approaches, you can reach a wider audience and be more diverse in your approach to acquire new customers or patients.
Prepare For More Phone Calls
A successful healthcare google shopping ads campaign will drive more traffic to your website, resulting in an increase in phone calls and appointment requests. Be prepared for this surge in inquiries and ensure that your staff is ready to handle the increase in volume smoothly.
By incorporating Google Ads into your healthcare marketing strategy and combining it with a mix of long-term and traditional marketing approaches, you can maximize your reach, attract more patients, and boost your business growth.
Get The Most Out Of Your Google Ads Spend With MDA
Did you know that Google reaches over 80% of internet users worldwide? It is a massive network that connects you with your target audience at the perfect moment. Our healthcare google search ads management services are designed to help you reach the people who are interested in your healthcare products or services.
Keep an eye on all your campaigns and measure their performance in one convenient dashboard. By integrating Google Ads and Analytics, you can gain valuable insights into the effectiveness of your marketing strategies.
Search engine traffic is incredibly valuable because it consists of people actively searching for what you offer. With Google Ads, you can tap into this traffic to increase your online business's revenue and generate more leads.
When you publish a Google Ad, you can start seeing results within just one day, even right after it gets approved. It provides instant visibility and exposure for your healthcare business. Plus, you can discover potential keywords for organic marketing through your healthcare google business ads campaigns.
Reach Your Ideal Audience
With powerful PPC targeting options, you can expand your reach and connect with both new audiences and those already familiar with your brand. 
It is one of the most effective ways to find potential customers who are the right fit for your business.
We at MDA, understand the healthcare industry and can help you tap into Google's immense potential. Contact us today and achieve remarkable results for your healthcare business.
Experience Exponential Business Growth with Our Top-notch Google Ad Service
When it comes to driving revenue and leads, a search network campaign is crucial. Our certified healthcare google business ads specialists at MDA closely monitor your campaigns, adjusting bids, ads, and keywords to ensure maximum engagement with your content.
Expand your reach and build brand awareness with display network campaigns. Our experts at MDA know how to make display advertising work for your business, driving brand awareness, product consideration, and action among potential customers.
Promote your healthcare and medical products and services effectively with shopping ads displayed at the top of search engine results. We specialize in setting up and optimizing Google Shopping Ads to help you achieve more sales, revenue, and return on investment (ROI).
Our expertise lies in creating responsive display ad campaigns that automatically adjust to fit available spaces on the Google Display Network. We continuously monitor, optimize, and analyze the performance of your responsive ads to ensure optimal results.
With our extensive experience in App Install Campaigns, we can help you boost the number of app installs. Whether it's Universal App Campaigns or ads on iOS and Android app stores, our team at MDA has the know-how to drive app installations. Having quality publishers on board, we can further help you enhance your app's visibility.
Landing Page Optimization
Our sales-driven approach to landing page design and optimization sets us apart as a leading healthcare google ads agency. We take care of everything, from creating and designing landing pages to tracking essential statistics, ensuring that your landing pages deliver impressive results.
Our comprehensive range of services, expertise, and data-driven approach will help you achieve remarkable success in the healthcare industry. Contact us today to get started on your healthcare google business ads journey.
Why Choose Us for Healthcare Google Ads management Services?
Take your Healthcare business to the next level with MDA's healthcare google ads management services.
We have helped countless healthcare brands achieve outstanding results at affordable prices and with minimal risk through the help of our team of experts. We understand that every business is unique, which is why we create tailored PPC strategies that fit each individual business' specific needs and goals. With the increasing competition in the healthcare industry, it is crucial to stay ahead by implementing an array of marketing techniques. Our customizable and cost-effective Google Ad Campaign Management services will help you expand your reach and connect with a wider audience.
Don't miss out on the opportunity to stand out in the healthcare industry. Get the most out of healthcare google ad services with MDA. 
Let's take healthcare marketing to the next level together. Get in touch with us today and let's get started.