Healthcare Digital Marketing Services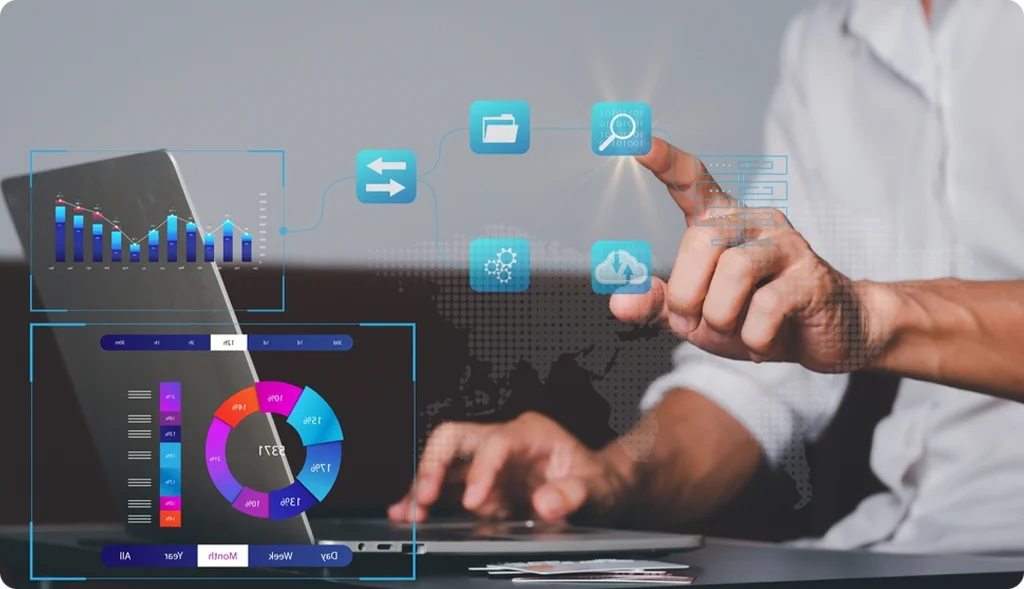 Empowering Brands, Transforming Lives since Day One with the Best Healthcare Digital Marketing Agency in India
In today's digital landscape, every modern business strives to achieve specific goals online, such as improving search engine rankings, driving leads, increasing website traffic, boosting conversion rates, and ultimately, enhancing sales. To make these goals a reality, you need the expertise of a leading digital solutions provider.
At MDA, we specialize in creating customized digital strategies and integrating new-age digital tools to maximize online potential. Our team of highly experienced consultants and marketers understands the unique requirements of healthcare providers like clinics, hospitals, hospital chains, doctors, pharma companies, etc.
We are passionate about empowering brands and individuals to make a difference in the world. With our expertise in healthcare digital marketing, we create meaningful, impactful, and value-driven ideas.
We create unique strategies that are cost-effective, results-driven, and guarantee a high return on investment (ROI). Our medical digital marketing agency has delivered exceptional results for our valued healthcare clients since day one.
Discover how digital marketing can shape the future of healthcare with us. Let's leave a lasting mark on the world together.
Digital marketing campaigns
Our digital solutions offer carefully planned digital media campaigns that are strategically designed to achieve your unique business goals. Whether you aim to drive website traffic or increase conversions, our team will develop and implement effective digital marketing campaigns that align with your organization's goals.
With the best healthcare digital marketing agency in India, you can expect a dedicated campaign manager who will create engaging content tailored to your target audience.
Our team begins by conducting a comprehensive audit of your existing digital channels and assets. Throughout the campaign, we closely monitor and optimize its performance to ensure maximum efficiency. Rest assured, you will receive complete insights into the campaign's progress and outcomes.
Our Digital Marketing Services Include:
Crafting a well-designed SEO strategy is crucial to secure top positions in search engine rankings for your healthcare business website. By using healthcare-specific keywords, we enhance your website's visibility among your target audience, attracting qualified traffic and potential leads. Elevate your online presence, boost organic search rankings, and drive valuable traffic to your healthcare website.
Our healthcare SEO services include:
Keyword research 

Building Backlinks

Creating optimized content

On-Page SEO

Technical SEO
Content marketing has become an essential component of healthcare marketing strategies. With the rise of digital marketing and the prevalence of online health information searches, it's more critical than ever for healthcare organizations to create high-quality content that educates and engages their audience.
Our content marketing ideas for healthcare industry include:
Creating educational health content

Sharing patient success stories

Using social media 

Investing in Email Marketing

Publishing health news updates
Local SEO is crucial to drive the traffic your website deserves. With the right local SEO services, your website will appear in Google's local search listings for relevant search terms, ensuring increased visibility and attracting potential customers from nearby or targeted areas. Considering that 82.8% of patients rely on search engines to find healthcare providers, securing a top ranking on platforms like Google and Bing is crucial. In the past, achieving a top-five position on Google required high-authority backlinks, organic visitors, and an impeccable reputation.
When it comes to effective marketing strategies that can boost your business, one approach stands out: search engine marketing (SEM). Also known as paid advertising on platforms like Google Ads, SEM enables your company to secure a high ranking position on search engine results pages (SERPs) through targeted search ads driven by specific keywords. A well-implemented search engine marketing strategy will result in immediate results, whether you are looking at a surge in subscribers or a steady stream of new patients seeking your services every day.
Including PPC advertising into your healthcare digital marketing strategies can increase your reach to high-intent patients. This powerful advertising method is preferred by 78% of marketers due to its effective ability to target specific audiences. With potential patients actively searching online for your services, utilizing PPC healthcare ads ensures that you are there to provide your professional assistance when they need it most. By using this effective advertising approach, you can position your products and services in front of millions, maximizing your chances of connecting with the right audience.
The ever-growing competition and rising demand for improved service and faster communication are pushing healthcare providers to use social media for building stronger patient relationships. Due to limited resources and time constraints, doctors and hospitals often struggle to stay connected with patients. However, with Facebook, Twitter, YouTube, and LinkedIn, medical practitioners can actively promote their services and engage with patients. By embracing social media, healthcare providers can effectively reach and connect with their target audience.
In the healthcare sector, social media management services play a crucial role in expanding the reach of healthcare organizations. They are helpful in reaching a broader audience, improving patient relationships, offering patient education, promoting new services and products, and gathering valuable feedback. By utilizing the power of social media, healthcare organizations can enhance their financial performance and deliver improved care to their patients. Effective social media management enables them to connect, engage, and make a positive impact on their target audience while maximizing the impact of a strong online presence.
The significance of an online reputation management service is often underestimated by medical practitioners, but in reality, it holds substantial importance. Studies reveal that almost 9 out of 10 individuals conduct online research prior to making any healthcare related decisions, with a significant amount of time dedicated to reading online reviews. Reviews that possess star ratings of 3 stars or higher, enhance the chances of a person engaging or purchasing from a business. The healthcare industry should not remain oblivious to this trend. If your online reputation is negative or non-existent, it could be negatively impacting your practice's financial success.